Had fun yesterday and learned a little Burmese language while I was at it. Memorized the words for 'may I take your picture?' and then wandered around just half a block of the Hladen Market I'd written about earlier. I was looking for footage of women working as this week's Seasons of the Ukulele contest is about women songwriters and I had chosen Donna Summer's song named in the title above.
Here are some framegrabs for the video challenged:

I think she's selling green peppercorns... In traditional Bamar (the actual ethnicity of most of the people in this part of Myanmar and where the name Burma comes from) make up:

Yes, we have some bananas.
I swear this woman said yes when I asked if I could take her picture, but then changed her mind.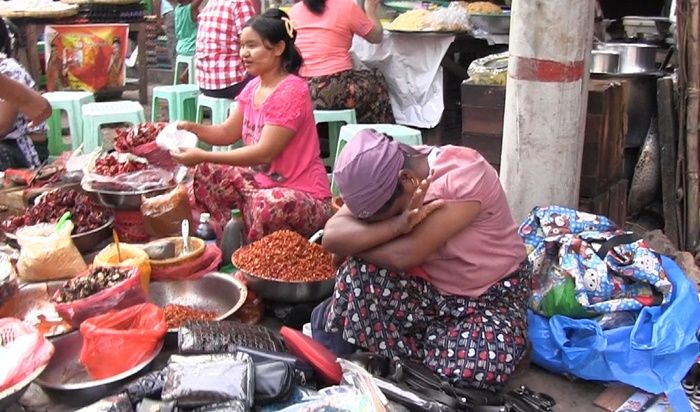 And here's the video...