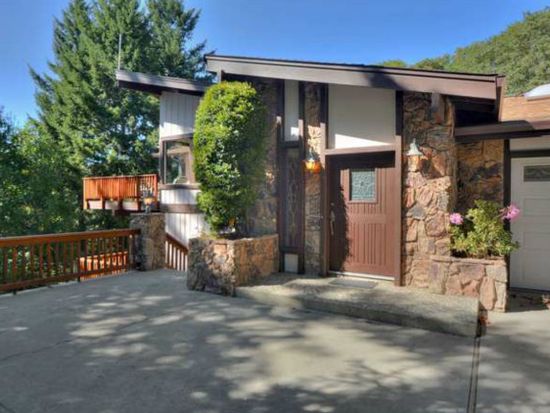 The year was 1988. I was 18 years old, just finished high school and about to head off to college. My parents had bought a new home up in the Santa Cruz Mountains of California. I'm not exactly sure what was going on in terms of the real estate buying-selling process, but me and my folks were up at the house on Old Ranch Road being greeted by the outgoing residents who were showing us around their home which was about to become our home.
I can't remember the guy's name, but the patriarch of this outgoing clan was a really tall, lanky guy who was in his golden years. One of the unique things about the homestead on Old Ranch Road is that it had a basketball court. Also coulda been used for badmitton, volleyball or futsal; I think the real estate term woulda been a sportcourt. I was a teenager; basketball is my favorite sport, so I went down to the court and asked if I could shoot. A ball was produced, and for the first time in too few many occasions, I practiced shooting.
After a bit, I was joined by the old guy selling the house. Maybe this was the last time he shot; certainly so on the court he'd installed. I found out later that this old guy had been a college basketball star (he was about 6'6") back in the day.
It's somewhat likely that that time shooting hoops with me on what was still HIS court, was the last time this lifetime basketball player practiced the sport he loved. Like I said, he was in his golden years, and I don't think many retirement homes have basketball courts.
Even if I lose 70 pounds, I will never be the basketball player I once was. Even into my late 30's, I could go out and play against the very best in the community basketball scene. Younguns in their 20's; no problem. Now, I've gotten fat and have chronic back problems.
Thing is, my mind doesn't reflect my body. In my head, I can still make all those moves I made in my prime.
Yesterday, I went out to the one and only basketball facility in Yangon. It was a tremendous 3-court covered pavilion next to a Chinese Buddhist temple. In my life, I've spent thousands of hours on the basketball court. Yesterday, was the first time I'd hoisted it up in over two years. As regards to the back, I felt fine. Later that night, it was sore, but not horribly so. Right now, I feel fine.
Back when I played a lot, I occasionally played against guys in their 50's and 60's. I endeavor to do that too. I love the game too much not to. Besides, even after 2 years away, just practicing shooting, I can still nail the 3-pointer and I've got a deadly mid range jumper.
From back in Seattle..